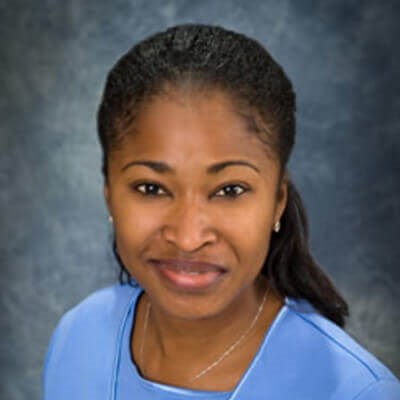 Dr. Daenya Edwards is skilled in all areas of dentistry to provide a wide array of treatments to Hartford County residents. Well-known for her excellent chairside manner, Dr. Edwards ensures the best possible dental care for each of her patients. Her knowledge of advanced dental technology and techniques also allows her to provide innovative and more effective treatment options.
With skill and expertise, Dr. Edwards performs an array of orthodontic treatments at Rosenberg Orthodontics. For specific cases, she provides corrective jaw surgery prior to an orthodontic treatment in order to improve a patient's bite and prevent future problems. Dr. Edwards also offers traditional metal braces, Invisalign, clear ceramic braces, mouth guards, and surgical orthodontic solutions.
Dr. Edwards earned her Bachelor of Science from McMaster University in Hamilton, Ontario. She received her doctorate of dental medicine from the University of Connecticut, where she was the recipient of the Class of 2004 Oral Radiology and Oral Medicine Awards. Dr. Edwards received her certificate in orthodontics in 2006 from Virginia Commonwealth University in Richmond, VA and completed a Master of Science in dentistry.
Born in Kingston, Jamaica but raised in Toronto, Canada, Dr. Edwards now resides in Middletown, CT. She enjoys reading, traveling, gardening, and DIY home projects. Her two young children and two bulldogs keep her laughing.