Will My Teeth Aligners be Noticeable in My Mouth?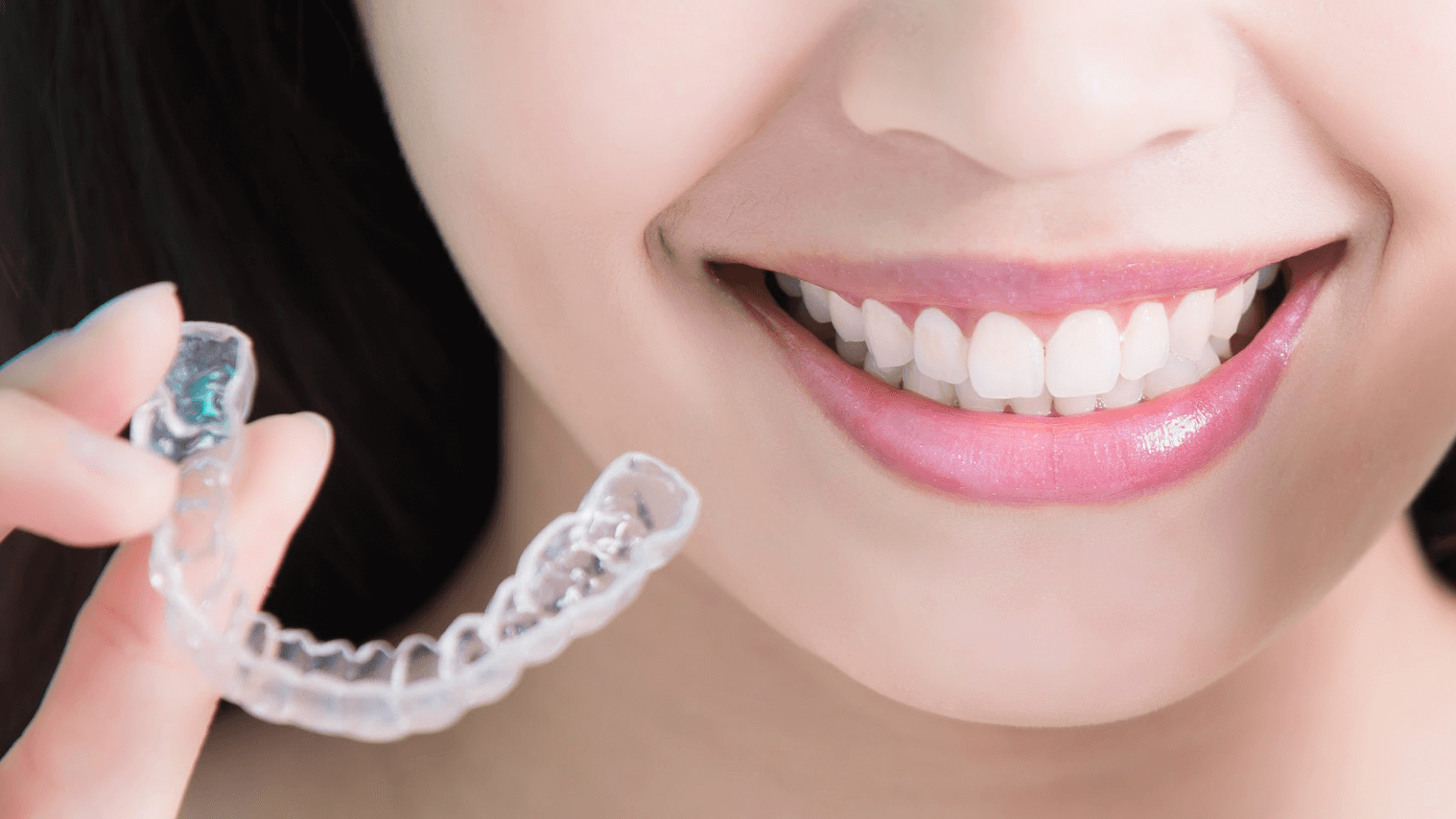 Traditional metal braces are often a source of embarrassment because they are so visible. Fortunately, modern aligners are made of a transparent material that makes them nearly invisible to the naked eye. Rosenberg Orthodontics is proud to use Invisalign aligners that are custom-designed to be as discreet as possible.
Are you interested in clear aligners? Our orthodontists in Hartford County can determine if Invisalign treatment can improve your oral health. We offer options for adults and children in Canton, Newington, West Hartford, and Wethersfield, CT, so everyone can get a gorgeous smile they feel great about,
The downsides of metal braces
Metal braces have a long history of success in orthodontics and are still used by countless individuals each year. However, the metal brackets and wires are often noticeable, both to the person wearing them and to those around them.
In addition, metal braces are more difficult to clean and require special attention. Patients are advised to avoid certain foods like hard candy or nuts. Even with this extra care, metal braces may increase your risk of cavities because food particles tend to build up around the braces.
What are Invisalign aligners?
Invisalign treatment is a discreet way to straighten your teeth. The clear plastic trays are custom-made for each patient and fit snugly over your smile. New aligners are provided every 4 – 6 weeks to move the teeth into their desired positions gradually.
Our clear aligners are made of a smooth plastic material that feels comfortable. The devices are removed before eating or drinking, meaning that you can enjoy all of your favorite foods while undergoing treatment. Plus, aligners are easy to clean with just a toothbrush and water.
Will people see the Invisalign aligners?
Invisalign aligners are a great way to enhance your appearance without drawing too much attention to the process. Most people in Canton, Newington, West Hartford, and Wethersfield, CT do not notice the clear aligners unless you point them out.
Patients should know that it is possible to stain or warp the aligners when they are not cared for properly. Our orthodontists can provide detailed instructions and tips to help you keep the devices looking their best.
How to keep your aligners clean and clear
There are many ways to keep your aligners clear throughout the treatment process. Remember to remove them before eating or drinking anything. We also recommend brushing and flossing your teeth before reinsertion.
You can use a soft-bristled toothbrush with mild dish soap or non-abrasive cleanser to clean the aligners. Avoid using toothpaste as it contains abrasive particles that scratch the material. Rinse the trays thoroughly with lukewarm water and dry them with a soft cloth.
Aligners can become warped if exposed to extreme temperatures. Avoid leaving the aligners in hot or boiling water, which causes them to deform. If you plan to store your aligners for a longer period, make sure they are properly wrapped and placed in a protective case.
Ask about our nearly-invisible aligners
There is no need to settle for an uneven or crooked smile. Instead, find out if you are a candidate for Invisalign treatment. Contact Rosenberg Orthodontics to meet with our orthodontists in Hartford County and discuss your many treatment options. We have convenient office locations in Canton, Newington, West Hartford, and Wethersfield, CT, so you can get the care you need.