What Orthodontic Issues Can be Improved with Invisalign® Treatment?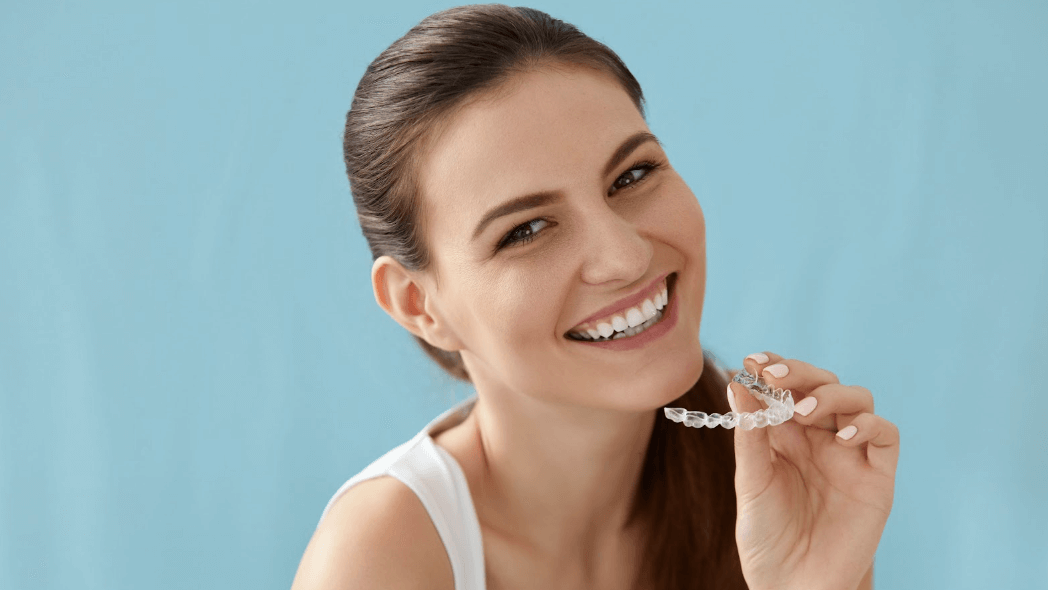 At Rosenberg Orthodontics, we are committed to offering comprehensive solutions for a range of orthodontic issues that can affect not only the aesthetics of your smile but also your overall oral health. To embark on this journey, it's crucial to understand which orthodontic issues can be addressed with Invisalign treatment. These typically include common problems like overcrowded teeth, gapped teeth, overbite, underbite, crossbite, and open bite. The beauty of this orthodontic treatment is that it fits with the lifestyle of Hartford County patients. It utilizes a series of clear, removable aligners, known as Invisalign clear aligners, which are custom-made to gradually shift your teeth into the desired position, creating an enhanced, more confident smile.
Advantages of Invisalign orthodontic treatments at Rosenberg Orthodontics
At Rosenberg Orthodontics, the Invisalign orthodontic treatment plan is customized for each patient by our exceptional team of orthodontists. This personalized approach ensures that your aligners are tailored to your mouth for optimal comfort. The benefits of this treatment extend beyond the appearance of your smile and into improving overall oral health. For instance, overcrowded teeth can be more difficult to clean properly, leading to a higher risk of gum disease and cavities. By correcting this issue with Invisalign clear aligners, you are not only enhancing your smile but also significantly reducing your risk of developing future oral health problems.
Addressing different bite issues with Invisalign treatment
An Invisalign treatment plan can be utilized to address a variety of bite concerns. Overbites and underbites, caused by the upper and lower jaws not aligning properly, can lead to tooth wear, joint and jaw pain, and sometimes even speech difficulties. Invisalign clear aligners are an effective orthodontic treatment that works by gradually shifting your teeth into the correct position, alleviating symptoms, and restoring your oral function. Similarly, crossbites, where the upper and lower jaws are misaligned, and open bites, where the upper and lower teeth do not touch when the mouth is closed, can be improved with Invisalign aligners. This treatment modality not only enhances the function and look of your teeth but also leads to a more balanced facial appearance.
Invisalign clear aligners: A solution for gapped teeth
Another common orthodontic issue is gapped teeth, which can be a result of abnormal growth of the jawbone or missing teeth causing surrounding teeth to shift due to extra space. This can lead to gum problems due to a lack of protection from the teeth, periodontal pockets, and an increased risk of periodontal disease. Invisalign clear aligners, under the proficient guidance of our team, are frequently successful in closing these gaps and creating a more evenly spaced and healthier smile. This treatment option results in an aesthetically pleasing smile, a more effective bite, and healthier gums, ensuring the long-term well-being of your oral health.
Get started today at Rosenberg Orthodontics
The team at Rosenberg Orthodontics in Hartford County believes in the power of a confident smile. We understand that orthodontic issues can affect self-esteem and oral health, and that's why we are committed to providing top-of-the-line orthodontic treatments, like Invisalign clear aligners. With our dedicated team at your service, the smile of your dreams is within reach. We encourage you to embrace the journey to a healthier, straighter, and happier smile with Invisalign clear aligners. Schedule your consultation today, explore the many benefits of Invisalign treatment, and take the first step toward a more confident and healthier you.