Invisalign® Treatment Can Help Make Your Teeth Look Better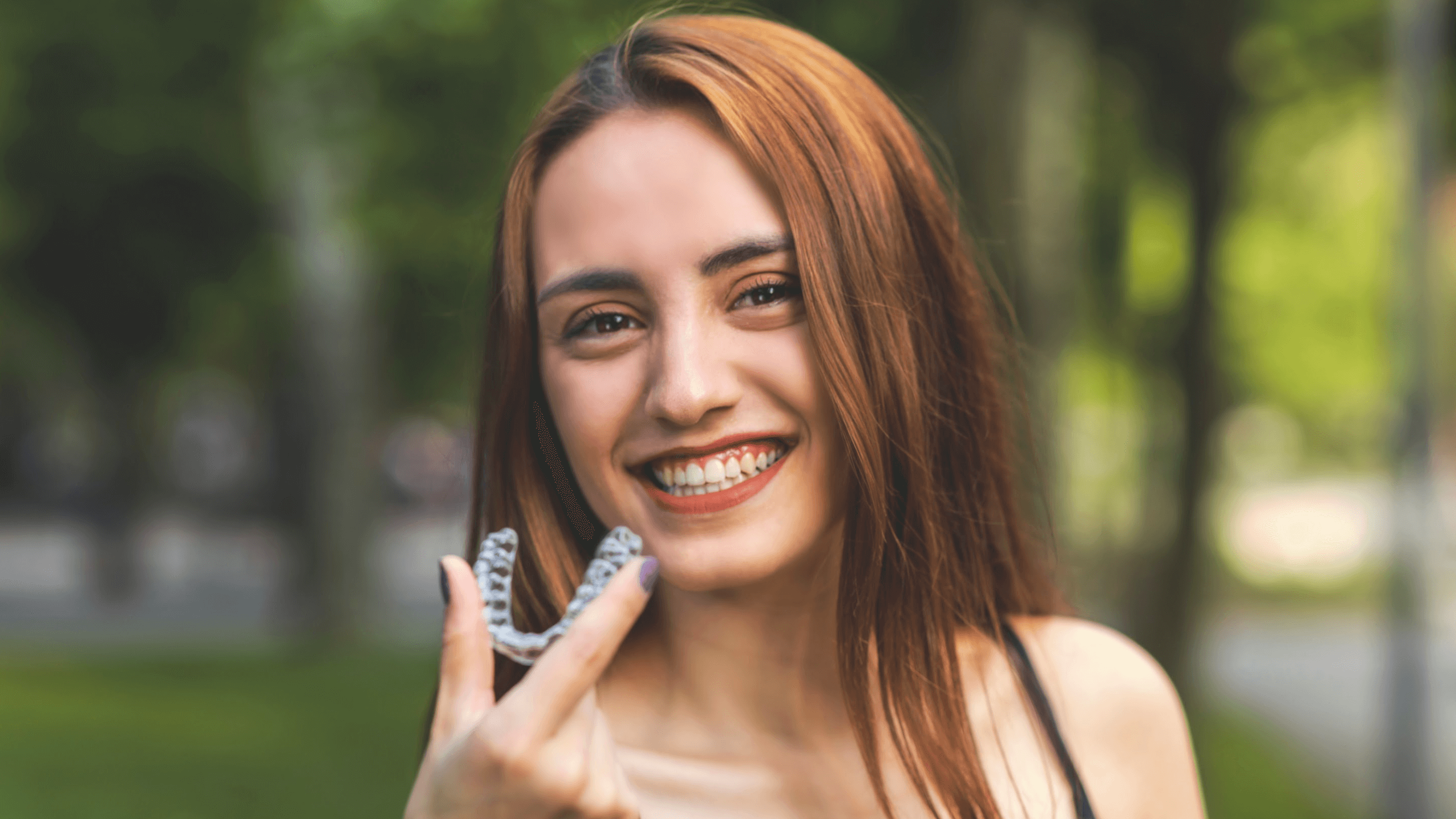 Almost everyone wants to make their smile look better – and for many, there's no better way to start than with Invisalign aligners in West Hartford, Canton, Newington, and Wethersfield. This revolutionary orthodontic process uses a series of custom-made aligners to slowly shift your teeth over time. The result is a healthier and more beautiful smile you can feel proud to show off.
Children, teens, and adults all benefit from clear aligners, which are designed to be as comfortable and unobtrusive as possible. They correct a wide range of dental issues, from overcrowding and bite problems to gapped teeth. Call Rosenberg Orthodontics to see if you qualify for Invisalign treatment in Hartford County. We know how to improve your smile through top-notch orthodontic care.
Why choose Invisalign aligners?
It's normal for teeth to shift out of place, but this can impact your appearance and cause issues with your oral health. For example, people with crooked or crowded teeth may have trouble brushing and flossing, making them more susceptible to gum disease. Invisalign treatment can address the following using the latest orthodontic techniques and technologies:
Overcrowded teeth
Spacing between teeth
Uneven bite (overbite, underbite)
Crossbites and open bites
How to improve your smile through Invisalign aligners
Our staff at Rosenberg Orthodontics knows how to make your teeth look better through Invisalign treatment. We begin the process with a thorough in-office consultation, where we examine your teeth and gums. Inform us about any previous oral surgeries or dental work before we create your custom plan. Our advanced digital tools can map out your orthodontic treatment from start to finish.
Patients receive a series of plastic aligners that must be worn for 20 hours each day. Each aligner moves your teeth in small increments and must be switched out every few weeks. As you progress through the treatment, your smile will become increasingly straighter, healthier, and more beautiful. Most people see results in 1 – 2 years, but this timeline varies based on the severity of your case.
Caring for your Invisalign aligners
Invisalign treatment can make your smile look better, but it's important to perform daily maintenance to keep your aligners in top shape. Here are some basic tips to follow in West Hartford, Canton, Newington, and Wethersfield:
Remove your aligners when eating and drinking: This prevents debris from sticking to the trays and reduces the risk of warping or discoloration.
Clean your aligners with a soft-bristled toothbrush: You should also brush your teeth with fluoride toothpaste before putting the aligners back in.
Store your aligners in a protective case: Lost or damaged aligners can delay your treatment timeline.
What results can you expect with Invisalign aligners?
Are you researching "how to make your teeth look better?" Invisalign aligners provide excellent results, regardless of age and background. Your teeth may become straighter and more aligned, meaning you can smile more confidently. Improved oral hygiene is another benefit, as you're now able to brush and floss all the way around each tooth.
Make your smile look better through Invisalign aligners
There's no time like the present to learn how to make your teeth look better. Invisalign clear aligners have helped countless children, teens, and adults achieve the smile of their dreams. Rosenberg Orthodontics knows how to improve your smile through high-quality treatment that's tailored to your needs. Call us in Hartford County. Our trusted team of orthodontists in West Hartford, Canton, Newington, and Wethersfield can perform an assessment today.