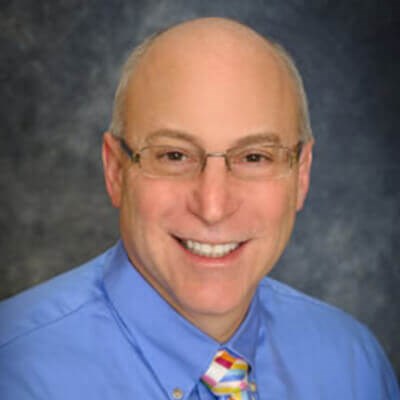 Dr. Barry Rosenberg is a skilled dentist proudly serving residents of the Hartford County area. Utilizing his vast experiences, Dr. Rosenberg is able to transform the appearance and functionality of his patients' smiles through customized treatment plans. With attention to detail, he works to understand the wants and needs of his patients in order to provide optimal results.
With expertise in all areas of orthodontics, Dr. Rosenberg specializes in both traditional and modern techniques. For teens and adults wanting an alternative to metal braces, he provides Invisalign and clear ceramic braces. Following orthodontics, he provides retainers in order to help create long-lasting results.
Dr. Rosenberg attended Clark University and graduated with his Bachelor of Arts in 1980 before earning his doctorate of dental medicine from the University of Connecticut (UCONN) in 1984. In 1986, he completed his orthodontic residency and joined a group practice, and in 1990, Dr. Rosenberg started his own practice with offices in Canton and Wethersfield, CT. In 1998, he opened his West Hartford, CT office, and in 2008, his newest office in Newington, CT. He has completed a mini-MBA in dental business management at Bentley College in Waltham, MA.
Currently, Dr. Rosenberg is a clinical faculty member of the UCONN Orthodontic Department, and he has lectured to the orthodontic residents at the UCONN Dental School and the Columbia University Dental School. For many years, he was the senior orthodontist on the craniofacial disorders team at the Connecticut Children's Medical Center. Dr. Rosenberg was a founder and president of the University of Connecticut Dental Alumni Board. He has lectured on aligner therapy and practice management across the country.
Dr. Rosenberg is a West Hartford, CT native and resides there with his wife Carol and their two dogs. They have three grown daughters who live in New York City and Washington, D.C. In his spare time, he enjoys playing the piano, golfing, and skiing. He is also actively involved in Wethersfield, West Hartford, Newington, and Canton, CT, as well as the surrounding communities.
Reviews
"Highly recommend Dr. Rosenberg! The office is beautiful and super clean. The receptionists and ortho tech were super friendly. Best of all, Dr. Rosenberg really took his time to listen to all of my concerns and come up with a plan we both felt really good about."
J.K.
Google
"I went to Dr Rosenberg when I was a kid, and after a great experience with my first child, now I'm there for my second child. My first one came out beautifully. She had a tough case and Dr Rosenberg took his time with us and made sure we had an awesome result. He explained everything and couldn't have been any nicer. Now my second one is there and I know Dr R will deliver another amazing smile for us."
J.G.
Google
"Dr Rosenberg is very professional knows what he's doing he gets straight to the point and he has my daughters best interest for her orthodontic needs thank you Rosenberg orthodontics and you couldn't ask for a better staff they're there for all of your needs"
G.M.
Google
"Dr.Rosenberg and his team provide and exceptional service and go above and beyond to make patients comfortable and I can attest to this considering my entire family has been a patient at his practice. I love the Very friendly staff, clean office and state of the art equipment that they use. If you need a good and thorough orthodontist that knows what their doing and will give you a honest and accurate assessment this is the place!!! thank you everybody and especially Mr. Rosenberg."
M.M.
Google
"I have been a patient of Dr. Rosenberg for a couple years. Every time I see him, I'm amazed how he is such an artist and engineer with helping me with my smile. I'm almost done, just in time for my daughter's wedding. I couldn't be happier with the results! Everyone in the office is so sweet and helpful!"
S.G.
Google