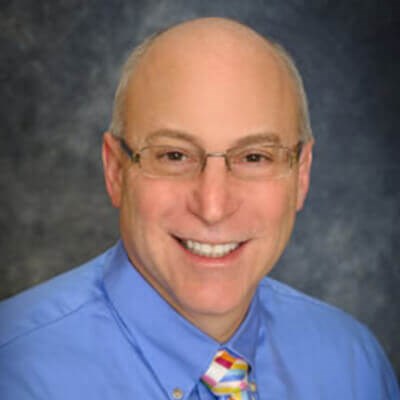 Dr. Barry Rosenberg is a skilled dentist proudly serving residents of the Hartford County area. Utilizing his vast experiences, Dr. Rosenberg is able to transform the appearance and functionality of his patients' smiles through customized treatment plans. With attention to detail, he works to understand the wants and needs of his patients in order to provide optimal results.
With expertise in all areas of orthodontics, Dr. Rosenberg specializes in both traditional and modern techniques. For teens and adults wanting an alternative to metal braces, he provides Invisalign and clear ceramic braces. With two-phase treatment techniques, Dr. Rosenberg also offers corrective jaw surgery prior to further orthodontic treatment. Following orthodontics, he provides retainers in order to help create long-lasting results.
Dr. Rosenberg attended Clark University and graduated with his Bachelor of Arts in 1980 before earning his doctorate of dental medicine from the University of Connecticut (UCONN) in 1984. In 1986, he completed his orthodontic residency and joined a group practice, and in 1990, Dr. Rosenberg started his own practice with offices in Canton and Wethersfield, CT. In 1998, he opened his West Hartford, CT office, and in 2008, his newest office in Newington, CT. He has completed a mini-MBA in dental business management at Bentley College in Waltham, MA.
Currently, Dr. Rosenberg is a clinical faculty member of the UCONN Orthodontic Department, and he has lectured to the orthodontic residents at the UCONN Dental School and the Columbia University Dental School. For many years, he was the senior orthodontist on the craniofacial disorders team at the Connecticut Children's Medical Center. Dr. Rosenberg was a founder and president of the University of Connecticut Dental Alumni Board. He has lectured on aligner therapy and practice management across the country.
Dr. Rosenberg is a West Hartford, CT native and resides there with his wife Carol and their two dogs. They have three grown daughters who live in New York City and Washington, D.C. In his spare time, he enjoys playing the piano, golfing, and skiing. He is also actively involved in Wethersfield, West Hartford, Newington, and Canton, CT, as well as the surrounding communities.
Reviews
"What an amazing experience!"
Test
Office Visit
"thank you so very much for the excellent customer service and friendliness of your staff. All of you have been so nice from the waiting room staff and the doctors and the women that have worked with both of my daughters. Both offices we have visited west hartford and newington we feel so relaxed and most of all so welcomed i thank you for explaining everything from the beginning to the end. You all have a great team you are very consistent with appts. and communication. Dr. rosenberg you are very personable and easy to talk to which makes it great for the kids to trust you while you are working on their braces you have great humor.  My daughter just got her braces off today she looks beautiful and is so happy.  One more to go and I know the result will be the same.  Thank you again ."
B.Y.
Yelp
"I went to Rosenberg for Invisalign. From my first appointment to completion was about three years with appointments every couple months. After all that time interacting with the doctors and staff I can tell you they are fantastic people in all aspects. They are professional, friendly, and knowledgeable. I enthusiastically recommend Rosenberg Orthodontics to anyone thinking about getting Invisalign. A special shout-out to Kristan at the front desk who made me feel at ease and welcome since my very first visit!"
P.Y.
Yelp
"All doctors and technicians are superb at Rosenberg - friendly, personal, professional, meticulous.  Wish Canton office was open more days of week.  Sometimes hard to get an appt in that location."
R.K.
Yelp
"Dr. Rosenberg and his staff are extremely friendly and professional. I got my braces here and I've had them for about two years. Recently just got them off Nov 2018 and had one set of retainers. I recently lost them and went into full on panic mode about the replacement but I called and spoke to Katie in Newington who told me they offer a one time free  replacement. I called the Canton office and spoke to Laura who I have to say is AMAZING... she's always so nice and patient. It feels Ike nothing can piss her off! Lol... anyway if you're looking for a awesome Ortho office.. this is the one for you! Thank you Dr. Rosenberg. I love my smile"
N.N.
Yelp